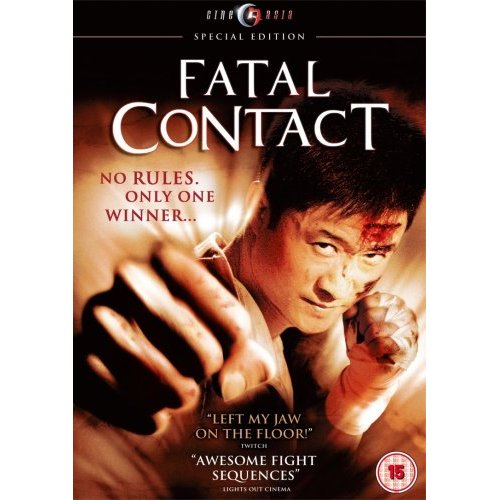 IMDB
5,49 na play.com
Only one can be champion.
When penniless Kung Fu Oympian, Kong Ko (Jacky Wu Jing), is lured into the shadowy world of underground boxing, he thinks winning a few fights is all that it will take to secure his future.
But as he rips through some of the best fighters on the circuit and the stakes become higher, he is transformed into a lethal fighting machine built to destroy everything in his path. Only when Kong is told to throw a fight or risk his girlfriend being killed, is he forced to make the ultimate choice whether to stand up and fight or face the ultimate humiliation...
Packed with amazing mixed martial arts action, blood soaked brawls and amazing feats of agility; Fatal Contact is an all action showcase for Jacky Wu Jing (Kill Zone), the man touted by Hollywood insiders as the new Jet Li!